How to Change PowerPoint Theme? [video]
PowerPoint Themes are responsible for styling your presentation. They contain fonts, colors and backgrounds. Each Improve Presentation Template contains from 1 to as much as 7 different styles. See how easy it is to change powerpoint theme.
Steps
Open your presentation — that's the .pptx file
Locate the Design ribbon menu. It's at the very top, third menu item from the left
Click on the theme to change the colors of the whole deck
Embedded themes
Themes you will find on the Design ribbon are of two kinds:
Presentation Themes
Office Themes
You can see it clearly once you unfold the themes pane to its full size: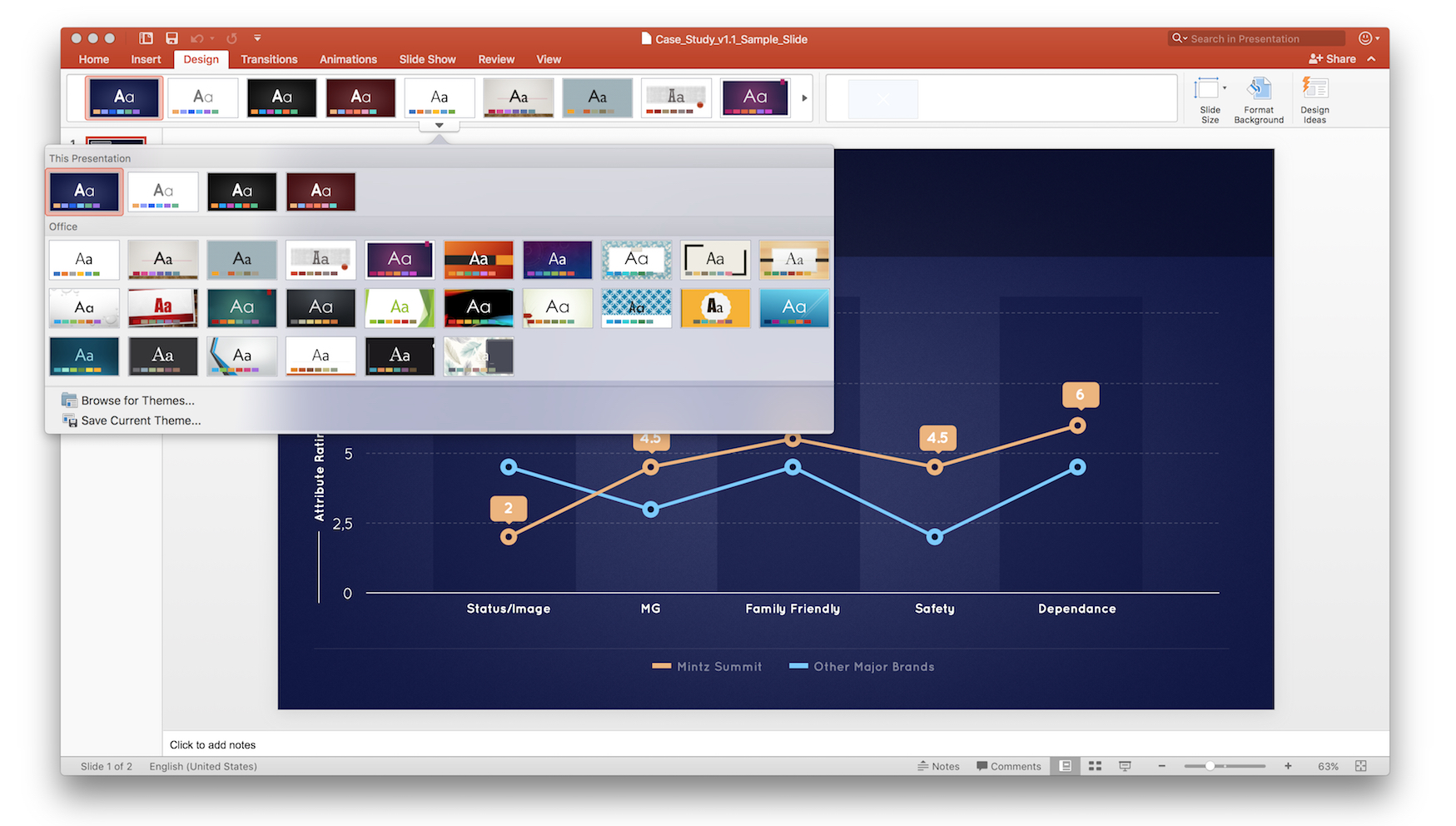 To make sure your template looks its best, be sure to use its embedded themes.